The Challenge: A cross-industry global business services provider sought to replace inconsistent and out-of-date collateral with a branded, managed set of outbound materials. Also desired was a simple review and tracking process.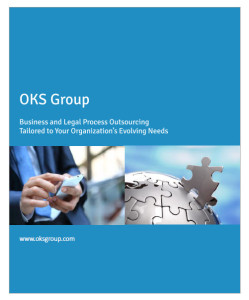 The Process: In concert with a long-term project to brand, reposition, and create a variety of inbound and outbound marketing deliverables, this effort involved working in collaboration with managers and SMEs (subject matter experts) worldwide, across six business verticals. First, a foundation of general content was required, followed by market-specific and service-specific messaging that could be customized as needed at lower levels of detail. A new process of creation, review, approval, and tracking was simultaneously created. See below for three samples.
Project Elements: Research drawing from technical, sales, and management source documents; consultation and collaboration with business unit heads and SMEs; image sourcing, tone and language in keeping with branding guidelines and website; content review, content creation, working with non-English speaking operations to create translated versions; informal review process with team established along with repository guidelines and coding scheme for collateral identification, lower level and customized collateral creation, and aging out.
The Results: Branded company-wide and business-unit collateral facilitated the ability of Sales to respond more quickly to leads, to communicate product offerings to partners, and to increase up-sell opportunities. Support staff was able to expand collateral inventory more easily.
Samples: