My mission is to deliver successful communication strategies for web and print as a content marketer, lifestyle writer, editor, copywriter, trainer, online publisher, and more. With 20 years in the corporate trenches on global teams, I have been described as creative, collaborative, and analytical — and accustomed to wearing many hats.
How can my skills address your challenges?
You're in need of a marketing-savvy wordsmith with a warrior attitude, able to take your project concept-to-completion.
Your organizational style demands a team player who is flexible and reliable.
You need a professional who connects easily online to the communities that you serve and influence, utilizing social media platforms in ways that make sense.
What else should you know?
I am a meticulous and tireless communicator. I understand the importance of adapting message and tone for each purpose and audience, and the critical nature of generating timely quality content — whether you operate B2B or B2C.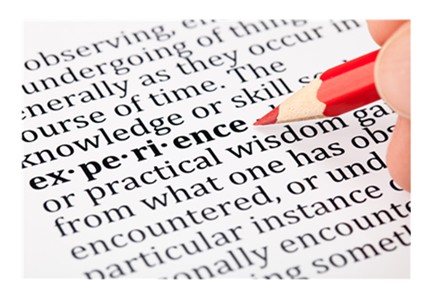 Since 2003, I have been delivering my services as an independent marketing consultant, content creator, freelance writer and editor. I work primarily with entrepreneurs, and organizations in business, the professions, education and the arts.
Prior to my going-it-solo days, with an MBA in Marketing from the Wharton School, I led the more conventional corporate life. In my case, that meant one foot in the U.S. and the other in Europe, often working with French-speaking clients. Those were fascinating years — at IBM, ADP, Dun & Bradstreet Software, and other high-tech multinationals.
My life as a writer? I hold a BA from Wellesley College in French and Russian, and the love affair with words stretches back to childhood, weaving its way through every job and venue. I write on a range of subjects for a diversity of readers.
In the business world that means:
content of all types for all channels
marketing collateral, sales support, white papers, RFPs
B2B and B2C product and service descriptions
copywriting (print, online, and mobile ads; social media)
optimized blogging, including engagement with audience
content for corporate sites, branded and optimized
editing, proofing, ghostwriting for businesses, executives and entrepreneurs
internal communications (policies, procedures, employee communications)
customer training, training documentation
Specialty areas include functional and technical design specifications in Human Resource systems, and comfort with legal / regulatory materials.
In the lifestyle and fine arts arena, my writing has appeared in print in ARTnews, Raw Vision, and France Magazine, along with 60+ reviews for the Atlanta Journal-Constitution. Online, you may have seen me at Forbes Woman and other spots around the web, elaborating on everything from societal stressors to anti-aging pressures, from recycling our confidence to recycling our refuse, and from French Men to Mad Men.
In addition to blogging at the Huffington Post since 2010, contributing to The Good Men Project, Purple Clover, Divorced Moms and other web magazines, I am the founder of Daily Plate of Crazy ™ , an online venue addressing contemporary relationships, parenting, work-family balance, careers, popular culture, women's issues, and anything else that strikes me on a given day as important, entertaining, or of interest to targeted demographics. I have also appeared on Huff Post Live (2013) addressing women's issues and on Fox News New York (2015) commenting on issues in gray divorce.
Want more detail? Please check out my resume, and connect with me as Debra Wolf on LinkedIn.