How would I describe myself? I'm creative and analytical. I'm confident and collaborative. I'm a writer, editor, copywriter, marketer, trainer, online publisher, and more – with 20 years in the corporate trenches.
So how does that add up to what I can do for you?
I'm a marketing-savvy wordsmith with a warrior attitude. I'll take your project concept-to-completion.
I'm a meticulous and tireless editor. I adapt message and tone for each purpose and audience.
I'm easy to work with – a team player, adaptable, and reliable.
I'm well-versed and well connected in online communities, and can help you thrive in this brave new world.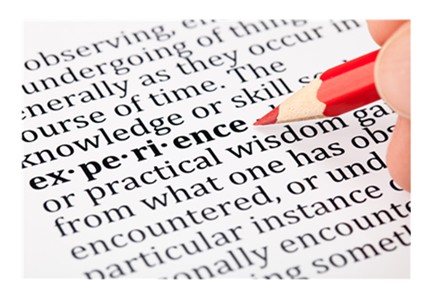 Since 2003, I've packaged up my services as an independent marketing consultant, freelance writer, and editor (print and online). I work primarily with individuals, entrepreneurs, and small to mid-size organizations in business, the professions, and the arts.
Prior to my going-it-solo days, with an MBA in Marketing from the Wharton School, I led the more traditional corporate life. In my case, that meant one foot in the U.S. and the other in Europe, often working with French-speaking clients. Those were fascinating years – at IBM, ADP, Dun & Bradstreet Software, and other high-tech multinationals.
My life as a writer?
The love affair with words stretches back to childhood. I've written as long as I can remember, and at every job and venue. I hold a BA from Wellesley College in French and Russian, and I write on a range of subjects for a diversity of readers. In the business world that means white papers, marketing collateral, corporate content, employee communications, customer training, and technical as well as functional design specifications in Human Resource and insurance systems. I've also provided commercial content, copy rewrites for corporate web sites, and services that run the gamut from editing and proofing to ghostwriting on a variety of topics.
In the lifestyle and fine arts arena, my writing has appeared in print in ARTnews, Raw Vision, and France Magazine, along with 60+ reviews for the Atlanta Journal-Constitution. Online, you may have seen me at Forbes Woman and other spots around the web, elaborating on everything from parental alienation to aging (rebelliously), and from French Men to Mad Men.
Currently, in addition to blogging at the Huffington Post, I am the founder of Daily Plate of Crazy, an online venue addressing women's issues, relationships, parenting, popular culture, and anything else that strikes me on a given day as important, entertaining, or of interest.
And by the way, the first name is Debra. But in lifestyle, I write as D. A. Wolf.
Want more detail? Please check out my resume.